Theatre Dance Studios
Contact: Mr Price Tel: 07847 393 777 Email: BoltonTKD@outlook.com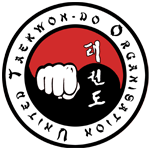 Childrens,' Teens,' and Adults' Taekwon-Do classes
Classes for Everyone
We have safe, fun lessons to get you or your children active whilst working to develop positive skills & traits that they can use every day. We can help your children develop social & team working skills & encourage self-discipline & confidence.
Students follow a programme designed with all round development in mind.
This programme covers:
• Age-appropriate self defence and safety awareness.
• Fun workouts to keep motivation and enjoyment levels high.
• Practice of simple calming breathing techniques and relaxations.
Students progress through the grading and belt system. This provides them with achievable, personal goals that they can work towards step by step. The belts act as a great incentive for children to improve and also help keep everyone's motivation high.
Children soon learn that the cost of success is simply their own time and effort used in each lesson. Children are encouraged to listen, take part and behaviour appropriately as well as getting plenty of exercise through fun workouts.
We think this creates a good balance where children are encouraged to improve themselves through their own efforts, whilst not becoming overly competitive. Often children who have not enjoyed other sports thrive in Taekwon-Do thanks to this approach.
Classes are taught by Mr M. Price, II dan, and other instructors from the United Taekwon-Do Organisation. We appreciate the strength, skills and balance that Taekwon-Do has brought to our lives, and wish to share its' opportunities within our community.
_______________________________

Other Classes throughout the Area. For Details visit
This club has a recognised accreditation